See what's happening in Downtown Issaquah!
Dec 1 @ 12:00 pm – Dec 30 @ 6:00 pm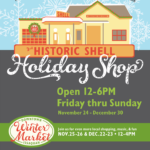 12:00 pm
Holiday shopping is easy and fun at the Downtown Issaquah Historic Shell Holiday Shop located at 232 Front St. North.   Discover locally handmade gifts for everyone on your list carefully curated by So There! Open the following dates/times: Friday, December 1st- Sunday December 3rd from 12pm-6pm Friday, December 10th-Sunday December[...]
Feb 8 @ 6:45 pm – 9:00 pm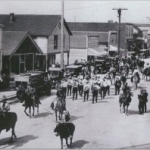 6:45 pm
The Downtown Issaquah Association and the Issaquah Historical Museums are pleased to announce the Issaquah Historic Pub Crawl.  Issaquah has an interesting and colorful past of bars, brawls and bullets and we want to share it with you. The event starts at the Issaquah Depot Museum where you will meet[...]
Welcome to Historic Downtown Issaquah, Washington!
Downtown Issaquah is the bright cultural beacon on the east side of Seattle, drawing those looking for an urban scene on a human scale, situated only 15 miles to the east of Downtown Seattle.  Downtown Issaquah is emerging as a hot spot for socializing and connecting with a local funky vibe on the eastside.  Those who live in, work in and visit the Seattle area find afternoons and evenings in downtown restaurants full of eager foodies; galleries full of art lovers who welcome emerging artists; and a nightlife featuring upcoming local musicians. In fact, Issaquah was voted one of the most livable cities in the country by Outside Magazine.
Find free public parking next to the historic Issaquah Train Depot on Front Street where the historic Issaquah Museum is located.   The playground next door is a great place to let the kids out to stretch once you arrive. Find places to eat and shop up and down Front Street, the walk is easy and pedestrian flags are provided for crossing.
While you're here, visit our local brewery, try fresh sushi, hand-crafted BBQ, and designer cupcakes for dessert.  Sip fine local wines, tour our outdoor public art, see live glass blowing demos and visit our salmon hatchery!
Check our website for recommended things to do and upcoming events in downtown Issaquah.