Things to do in Issaquah
Attractions: Family Fun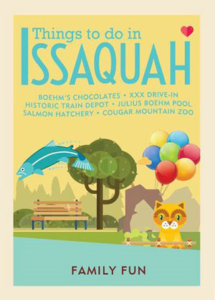 Sasquatch found us
He found us. Even a legend like Sasquatch can't resist our legendary attractions, shopping and family fun.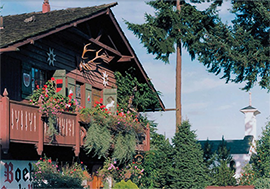 Boehm's Candy offers over 150 chocolate confections, produced by master candy makers. The inspiration and dedication to the community as well as the candy kitchen Julius Boehm created is still painstakingly upheld today in everything they produce from American favorites like Caramels, English Toffee and Peanut Brittle, to European specialties like Mozart Kugeln, Chocolate Marzipan, and Brandied Cordial Cherries.  Stop by the Edelweiss Chalet in the foothills of Issaquah, take in the old world charm, and taste some of the finest chocolate confections ever produced.
Address: 255 Northeast Gilman Boulevard Phone: (425) 392-6652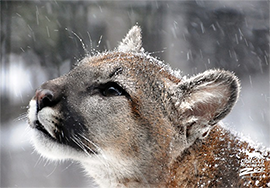 The Zoo is nestled on the north facing slope of Cougar Mountain with a breathtaking view of the Cascade Mountain range and Lake Sammamish.  Established in 1972 the primary focus of the Cougar Mountain Zoo is on endangered species and education. Many of the Zoo animals have been born or raised at the Zoo and have developed a self-assured attitude toward humans, enabling visitors to take a deep glimpse into the beauty and mysteries of other life forms.  The zoo is currently home to four tigers, three cougar cubs, a reindeer herd and more.
Address: 19525 SE 54th Phone: (425) 391-5508
Currently listed on the National Register of Historic Places, the Issaquah Train Depot restoration is an exact replication of the original structure and materials.
Address: 50 Rainier Blvd. N Phone: (425) 392-3500
The Issaquah hatchery is the most visited of the Washington Department of Fish and Wildlife's hatcheries, with thousands of visitors every year. The Friends of the Issaquah Salmon Hatchery (FISH) leads tours, answer questions and promote watershed stewardship so our young people will take care of the water they share with the salmon.
Address: 125 W. Sunset Way Phone: (425)391-9094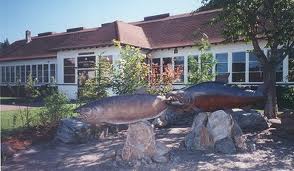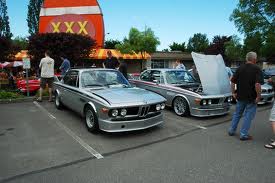 This historic drive-in restaurant combines root beer and 1950's style hamburgers and dairy concoctions in large serving sizes.Now a family-owned business, the restaurant was purchased in March 1999 by José Enciso and his grown children. They take special pride in owning and improving such a visible Issaquah landmark. ."Of all the XXXs that ever graced our country's landscape, Issaquah's is the only one left which sports the traditional barrel. They host frequent gatherings of vintage automobile and motorcycle enthusiasts.
Address: 98 N.E. Gilman Blvd Phone: (425) 392-1266
Village Theatre is a leading producer of musical theater in the Pacific Northwest. Producing entertaining, quality productions since 1979, Village Theatre has grown into one of the region's best-attended professional theaters, with over 19,300 subscribers. Through its Village Originals program, Village Theatre is nationally recognized for its contribution to the development of new musicals, having launched over 150 new works to date. Village Theatre also takes pride in nurturing tomorrow's audiences through its youth education programs, Pied Piper and KIDSTAGE, serving over 60,000 young people, families, and schools annually.
Address: 3 03 Front Street N Phone: (425) 392-2202